Nitro Luck
Irish Style Stout
Stately, plush Luck Nitro Stout poured from the can, a creamyheaded pint bearing notes of bold coffee, toasted malt, and rich chocolate. Velvety as a tenor, jet black, and agreeably dry—count yourself among the lucky.
Malts:

Maris Otter, Chocolate Malt, Roasted Barley, Oats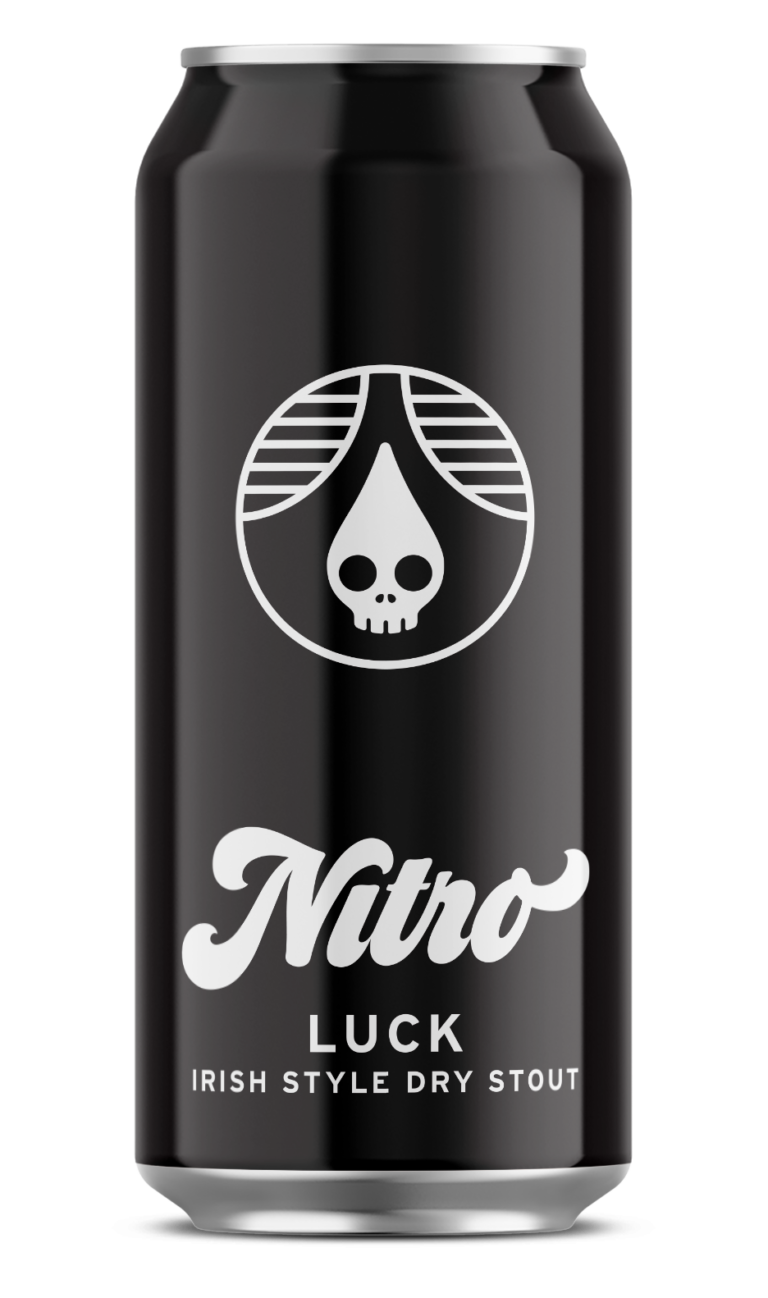 Where to buy Nitro Luck
Currently, we distribute our beers and ciders in Ohio, Kentucky, Indiana, Illinois, Michigan, Pennsylvania, Tennessee, West Virginia, Wisconsin and Houston, Texas. To find this brew nearest you, click on the button below. We suggest you only use this tool as a guide and recommend calling the specific account to confirm availability.
Find Some