Newsletter
New Wit: Newsletter 2/11/2020
Introducing Whiffle (5%), our new Belgian-inspired Witbier. Balanced, dry and effortlessly complex, Whiffle is the newest member of our year-round can squad. Fresh orange peel additions dance with a delicate body and crisp finish.
Cans hit the taproom this Friday at 3pm with limited distro starting this weekend. Full distribution kicks off in a few weeks!
Hustle (6%) returns! This seasonal slugger brings home heaps of Amarillo, Mosaic and Idaho 7 hops. Fresh peach aroma leads, followed by fluffy tufts of citrus and soft bitterness.
Cans and kegs make the rounds starting this week. Now available in the taproom. Pop over to the Beer Review for full tasting notes and food pairings.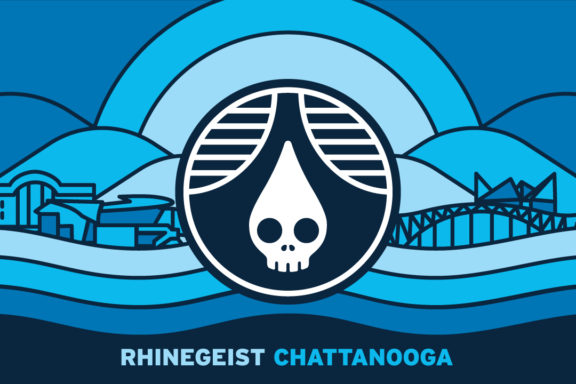 Our East Tennessee train keeps on rolling! We're heading down to the Scenic City tomorrow for tastings, hang-outs and general craft beer reverie.
Keep your eyes peeled for cans and kegs hitting town in the next few days. Zip over to rhinegeist.com/chattanooga for the full event rundown.⠀
Questions? Holler at chattanooga@rhinegeist.com⠀
—
Swing, batta batta!
The Rhinegeist Team